Fratelli Boin Società Agricola
Company joining the Consortium for the protection of the of the Asparagus DOP from Italian agriculture.
Certified by the organism of control authorized by MIPAAF.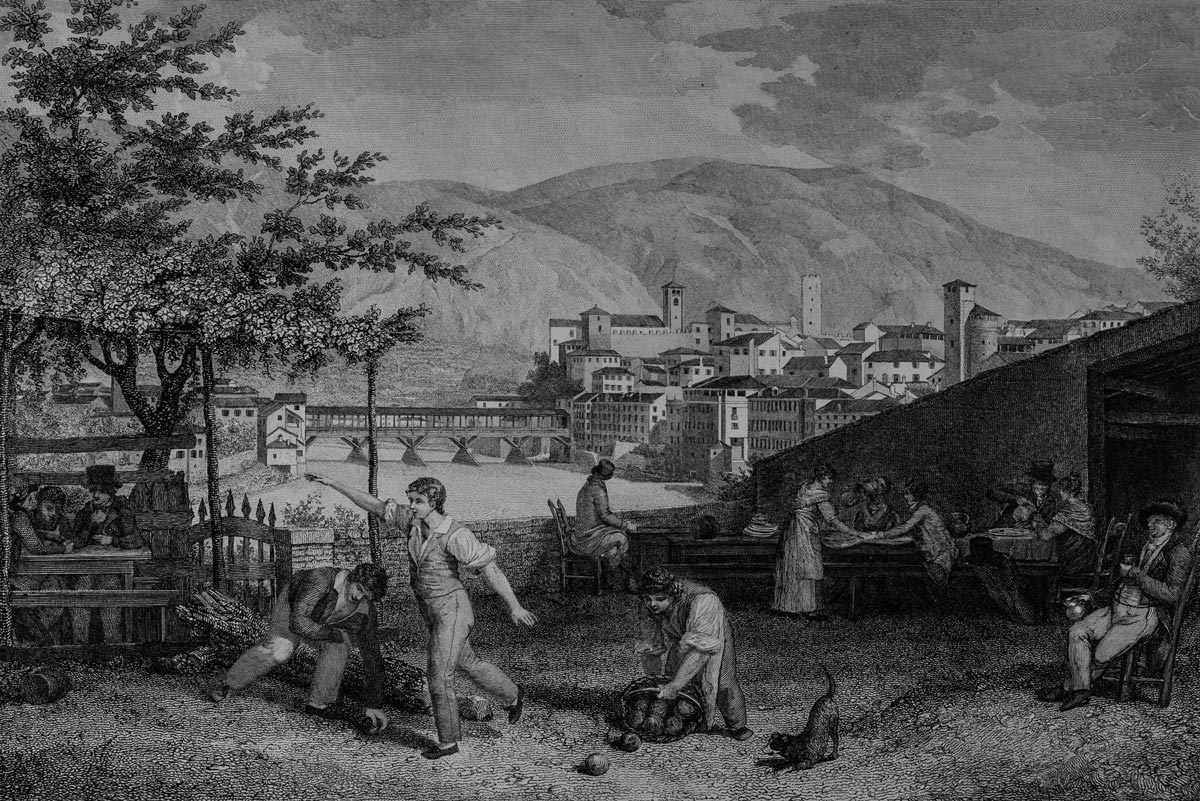 GEMA KNOWS HOW TO DO IT
BECAUSE THE QUALITY IS A LONG STORY
HANDEND DOWN FROM FATHER TO SON.
Has almost a hundred years the history of the Boin's family in the cultivation of the white asparagus, started in the 30's of the last century. A vocation that has permitted them to sharpen refine), from generation to generation, the production techniques and to obtain an asparagus with exclusives organoleptic qualities, that delights and give a special taste at the convivial meetings in the springtime. Today is a modern farm that preserves and handle this great tradition, optimizing the results in every single phase.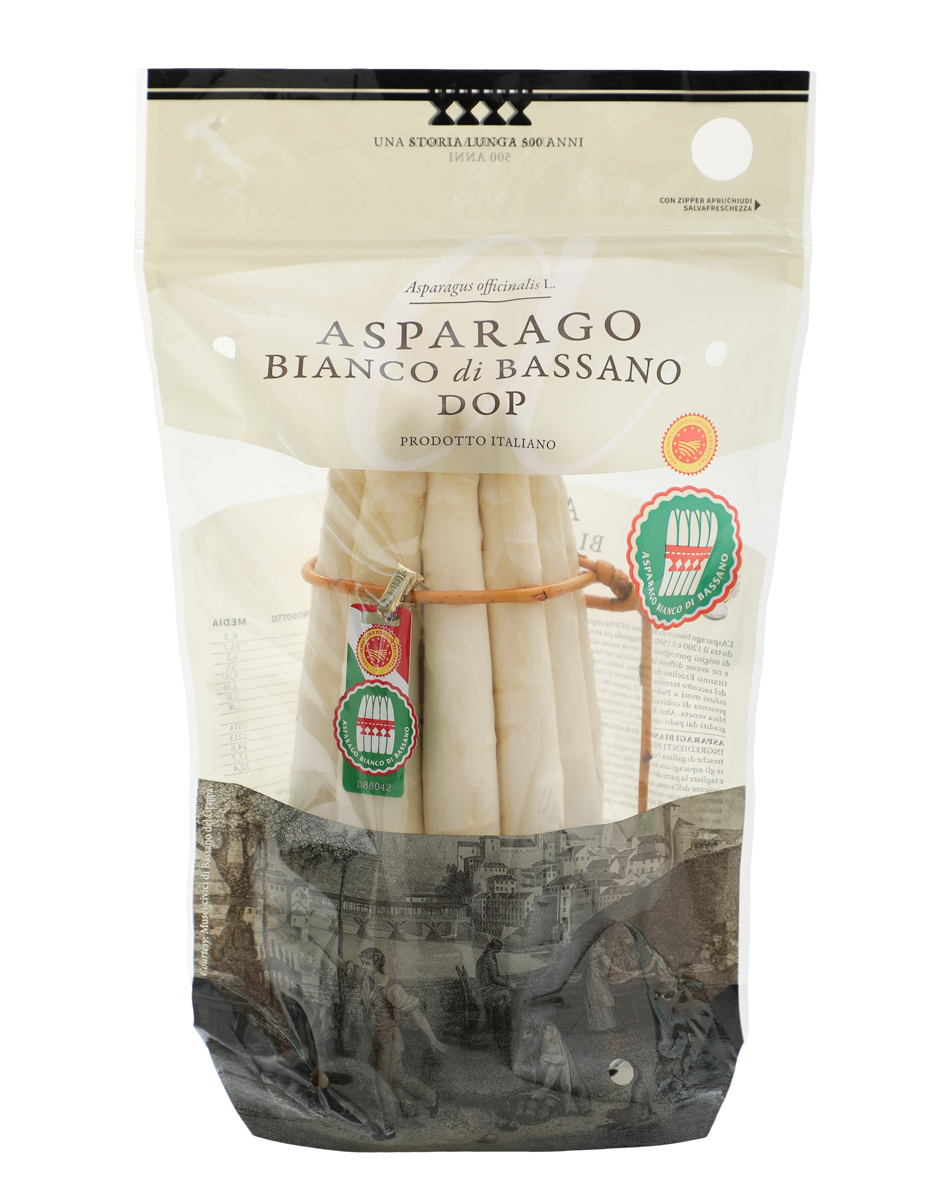 WHITE ASPARAGUS OF BASSANO
SELECTION DOP
Gema also offers
a special selection of the Bassano's
white asparagus, a unique excellence guaranteed by DOP.
WHITE ASPARAGUS
GEMA'S VARIETY
High quality white
asparagus collected, processed and
packaged in a timely manner to guarantee
the freshness and fragrance.
WHITE ASPARAGUS

OF BASSANO
A 500 YEAR HISTORY
A unique quality on the tables worldwide.
GOOD FOOD IS THE FOUNDATION OF THE GENUINE HAPPINESS
AUGUSTE ESCOFFIER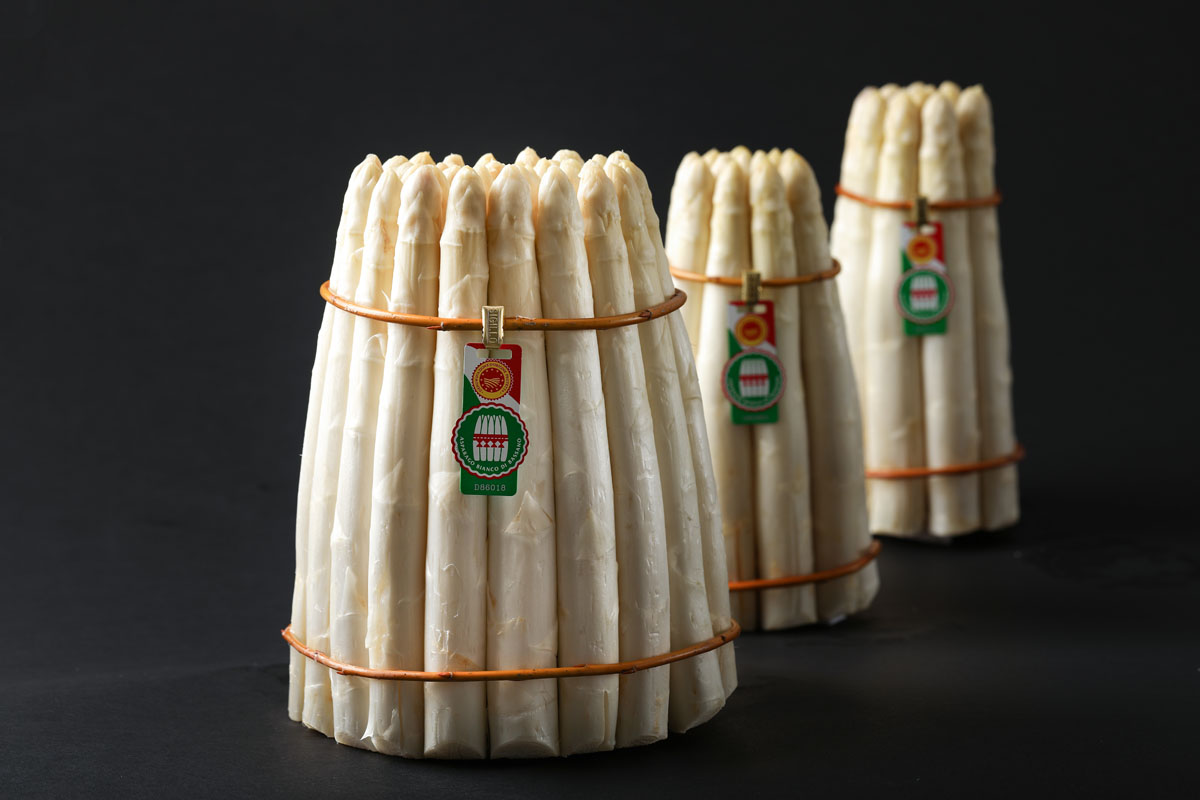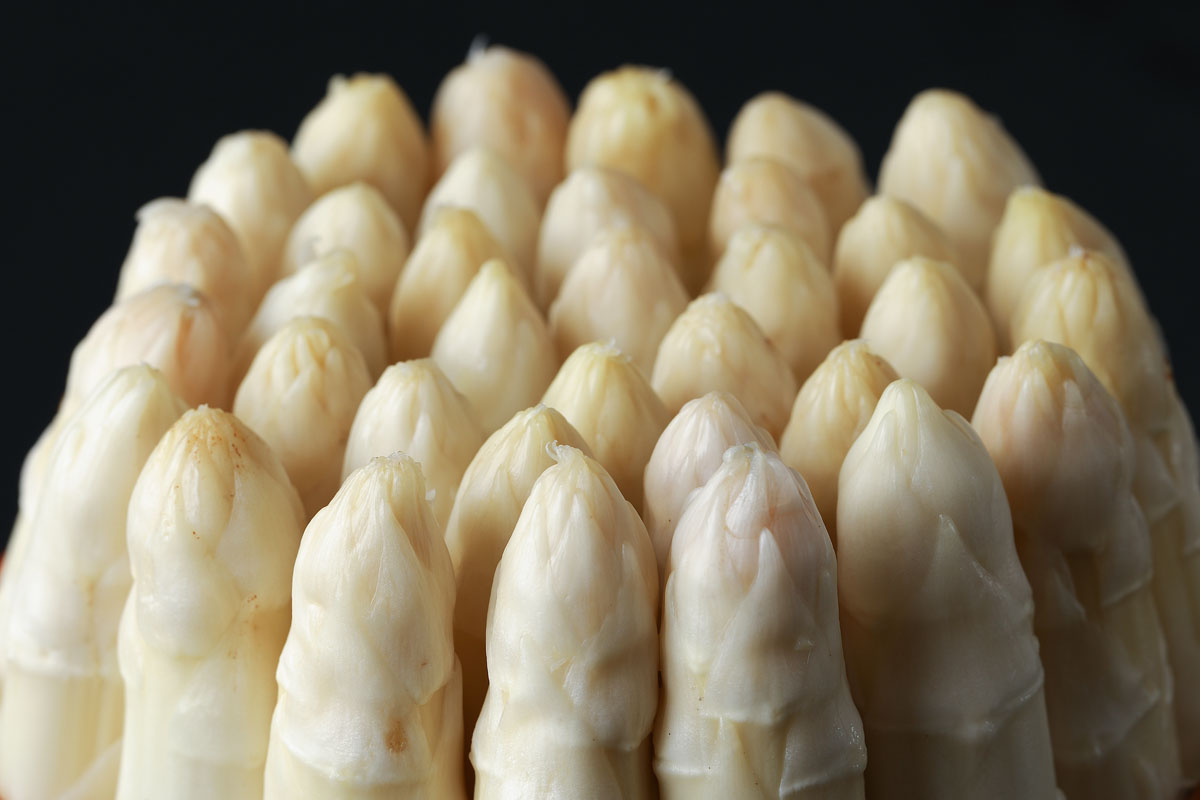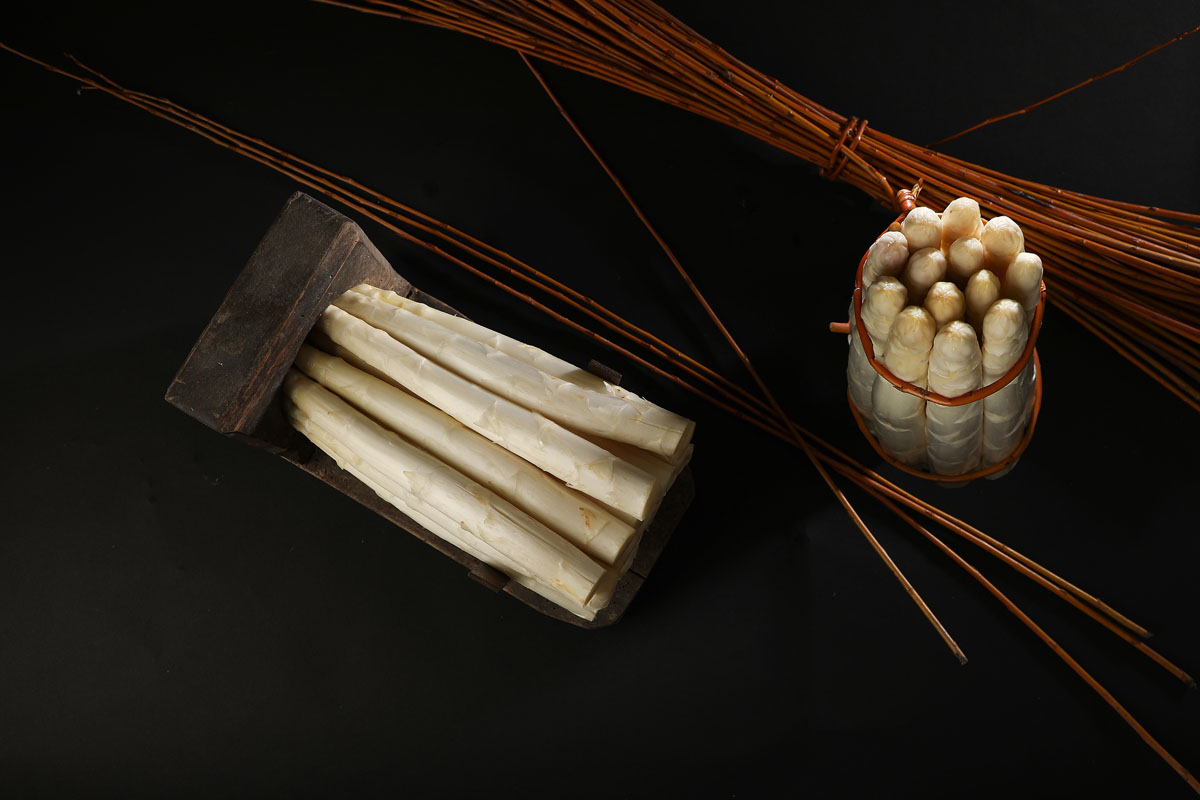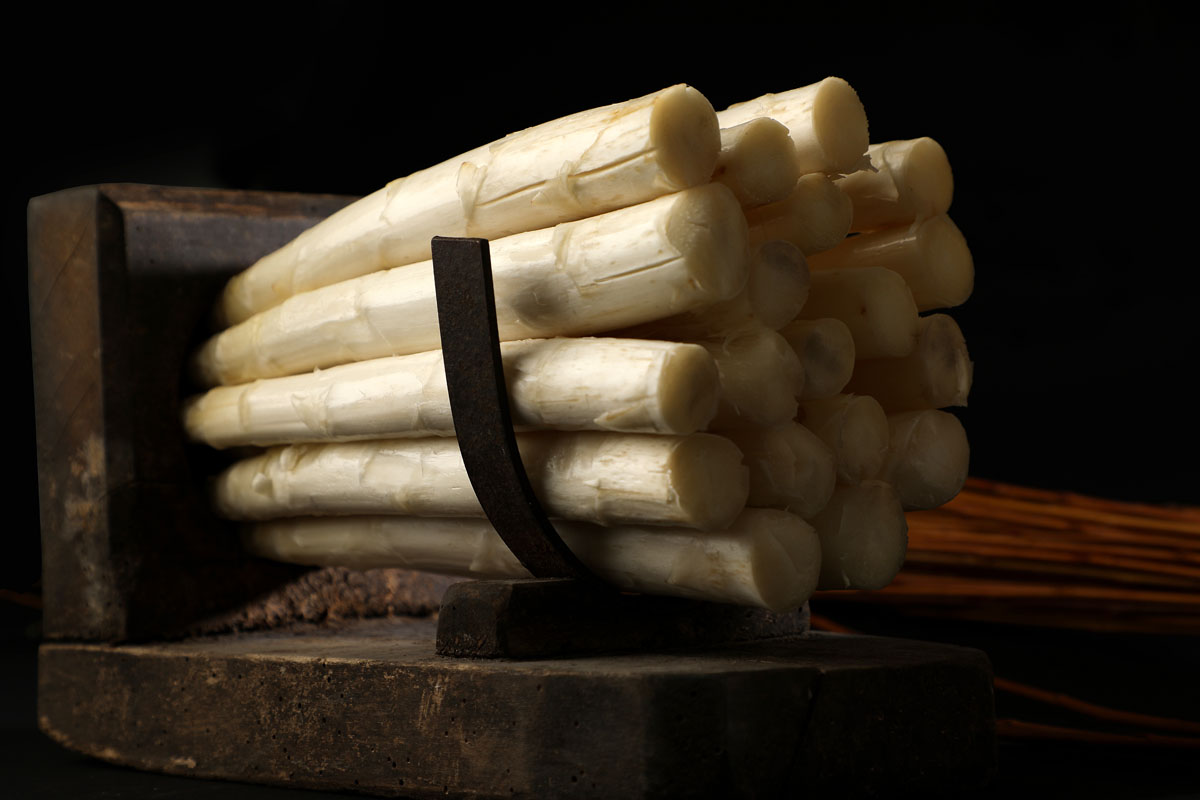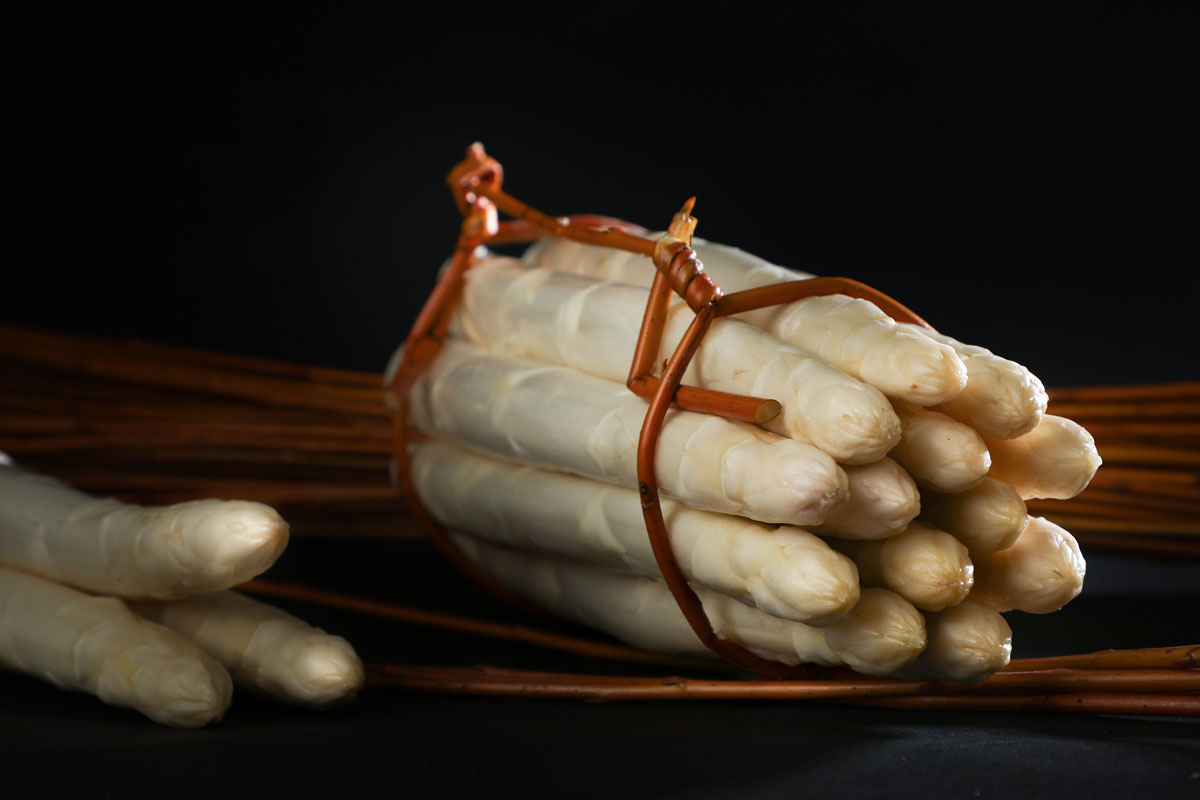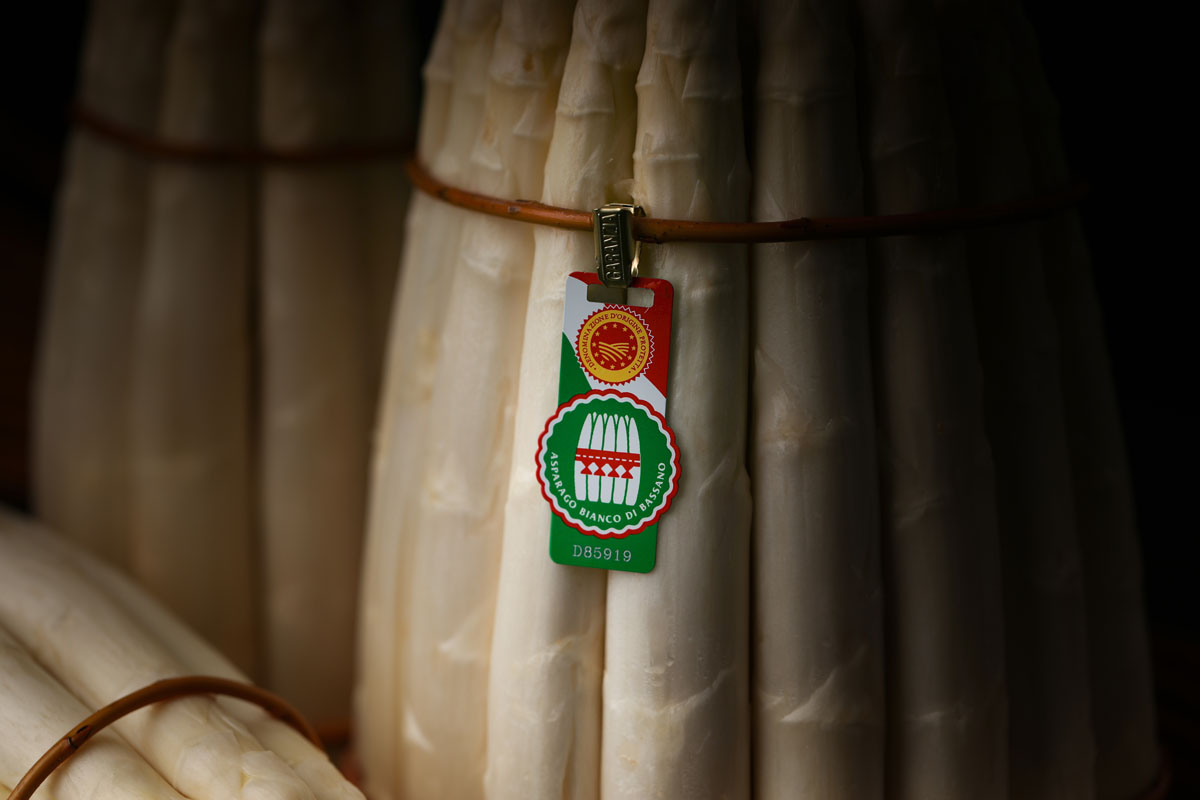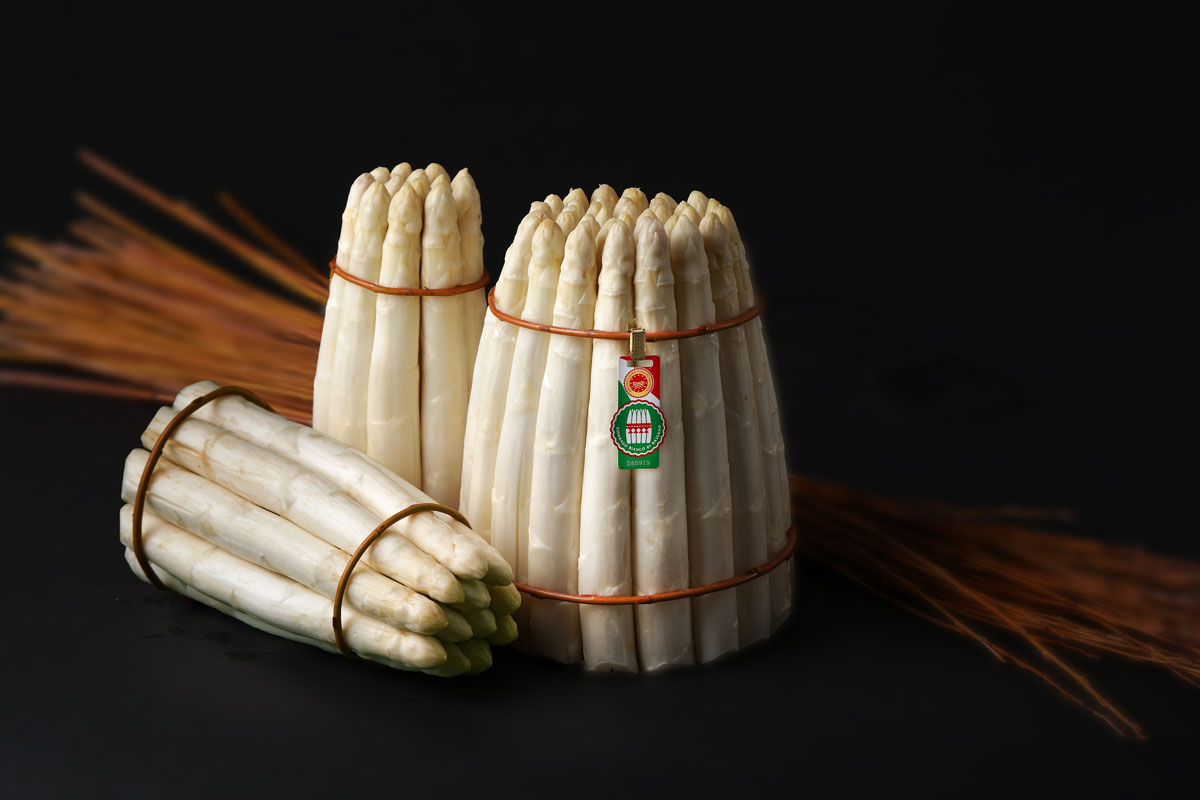 Gèma is certified
according to the standards
GlobalGAP.
THE HIGH QUALITY OF THE ASPARAGUS
GÈMA HAS BEEN RECOGNIZED FROM THE CERTIFICATION GLOBALGAPFROM GOOD AGRICULTURAL PRACTICES ISSUED FROM CSQA, CERTIFICATION AUTHORITY FOR QUALITY.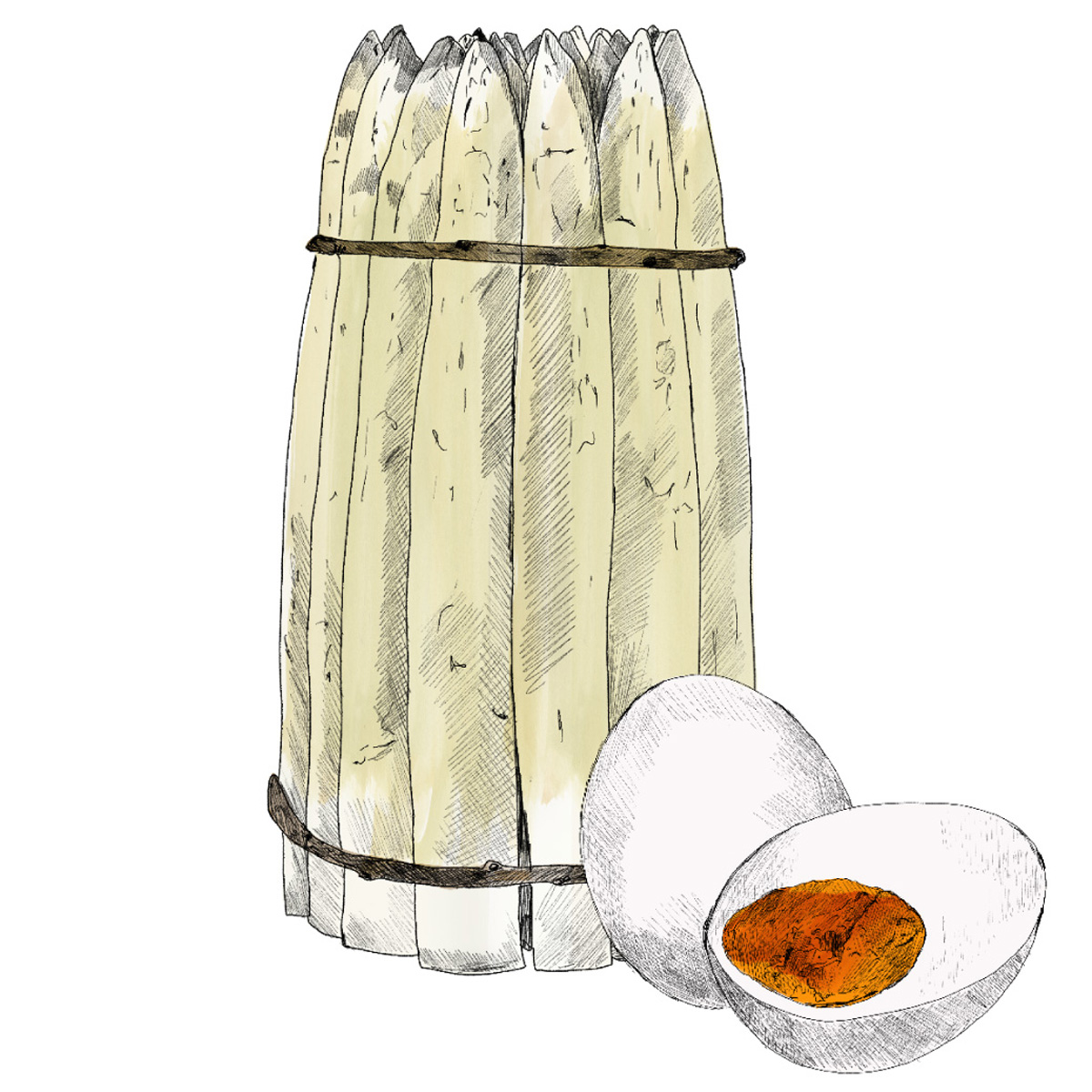 the recipeBASSANO'S WHITE ASPARAGUS DOPAND EGGS IN THE BASSANESE'S WAYINGREDIENTS FOR 2 PEOPLE: 1 Kilo of white Asparagus from Bassano DOP / 4 fresh chicken eggs / Extra Virgin Olive Oil / salt and pepper. PROCESS: Wash the asparagus with cold water, peel the...
read more