SURROUNDED BY GENEROUS LAND THE PICTURESQUE BASSANO IS THE QUEEN OF THE WHITE ASPARAGUS.
Bassano del Grappa is a beautiful town rich in history, art and culture.
Crossed by the Brenta river, surrounded by hills and protected by the great Grappa massif, it has an ideal climate for agricultural activities, in particular for the cultivation of the white asparagus, delicious vegetable requested from all over the world.
TENDER
AND FRAGRANT
IT HAS A NOBLE HISTORY
THE WHITE BASSANO'S ASAPARAGUS,
APPRECIATED AND EATEN
IN THE DISTINGUISHED BANQUETS.
For his unique taste, the venetian Dodges were used to offer it at their prominent guests as a delicacy of the
Serenissima Republic,
and they were also hoarded by the Cardinals to appreciate them during the breaks of the Council of Trent.
His history has crossed the centuries and continues to be a special recall to delight the springs of all gourmands.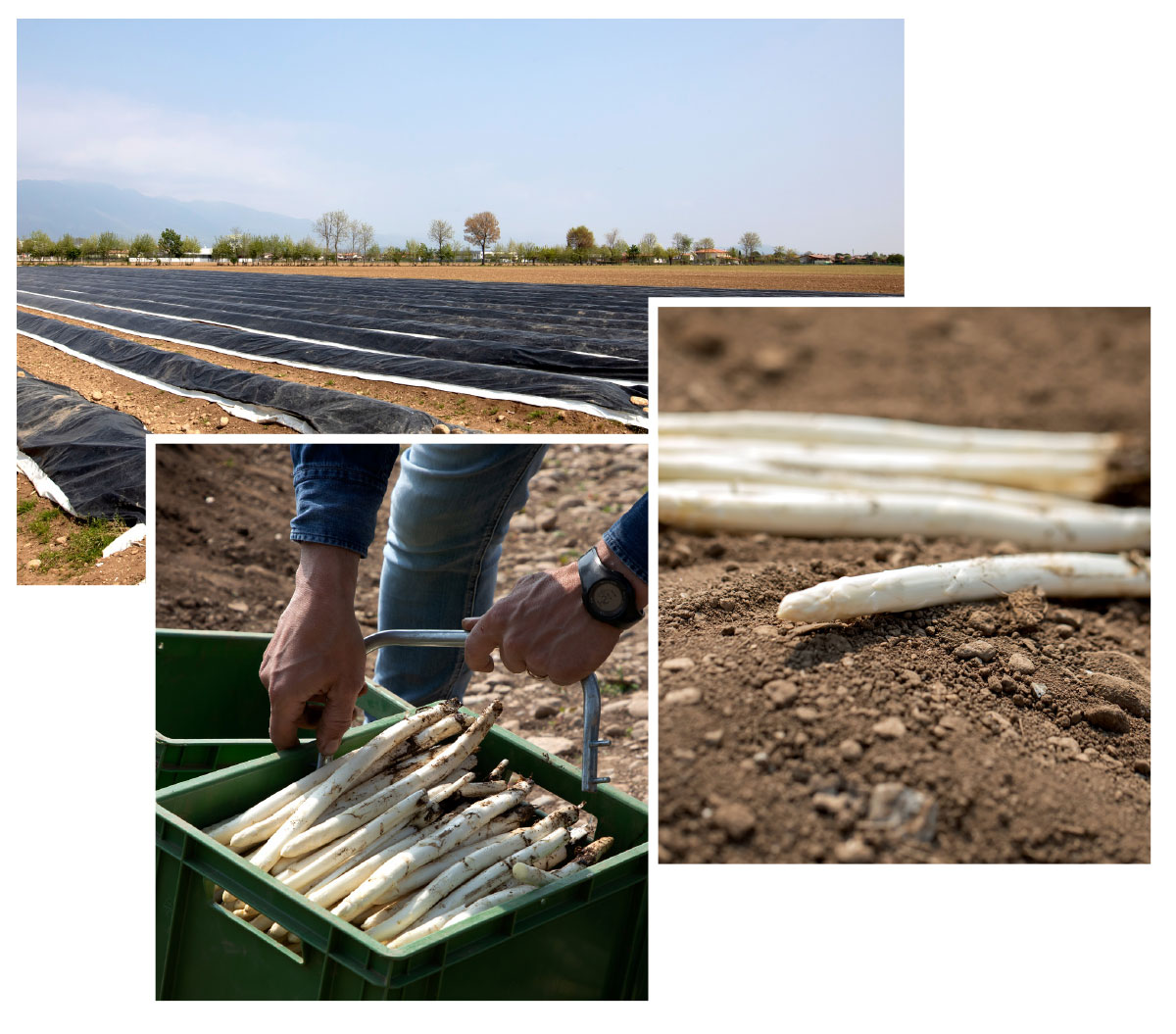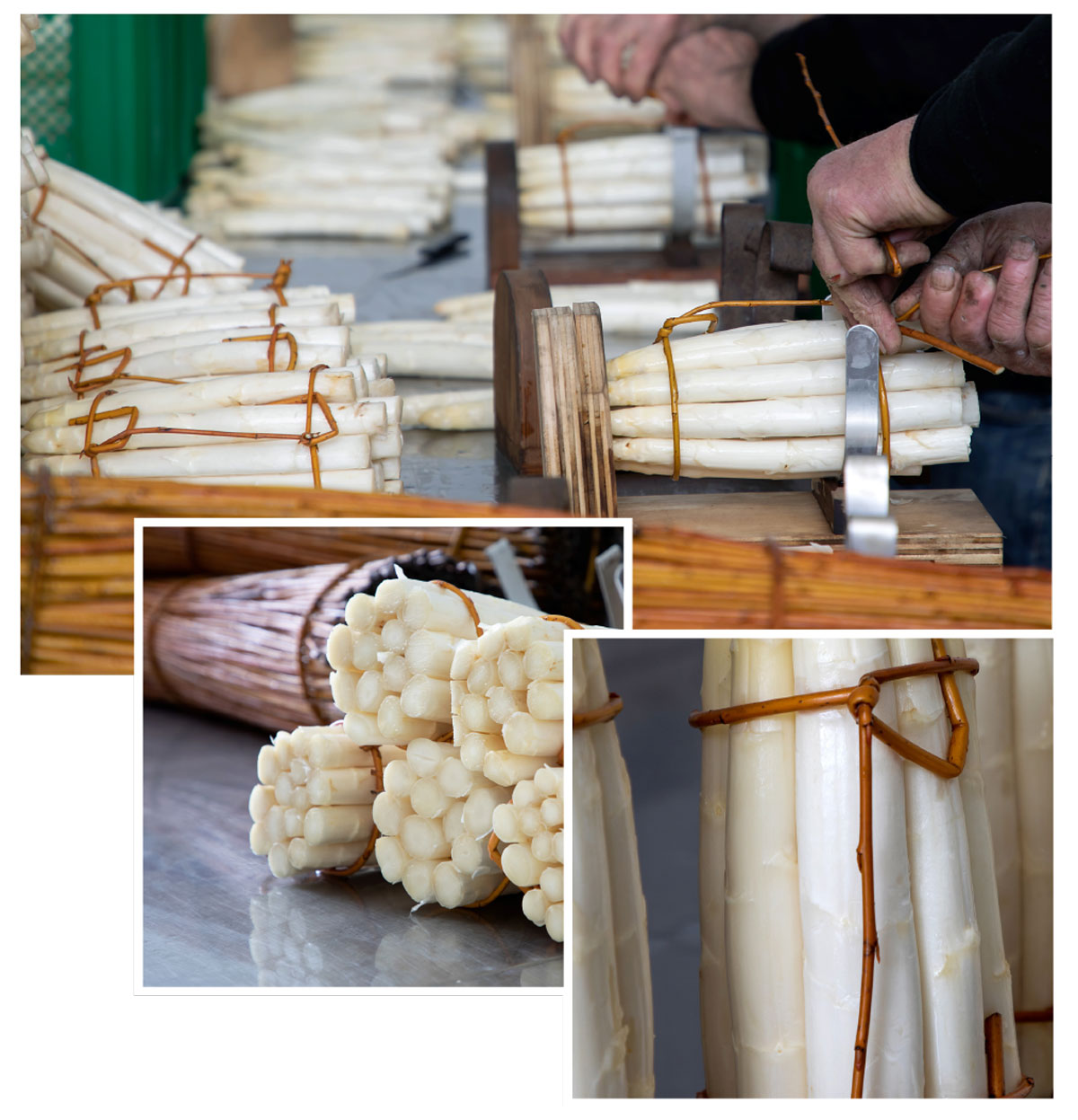 ACCORDING
TO TRADITION
THE METHODS OF CULTIVATION PRESERVED THE PECULIARITY OF THE SOIL FOLLOWING THE RHYTHMS OF THE NATURE AND THE CRAFTSMANSHIFT, THEY ALL ALLOWS TO ENHACE THE QUALITY OF THE PRODUCT.
permeable and fertile soil, with pH between 5,5 and 7,5
the soils are prepared in the autumn season
the implant is made with groove 15/20 cm deep
the coverage with dark sheeting assure the white colouring
the collection is manual, it starts the first days of March and it ends in the middle of June
THE PRODUCTS OF THE TRADITION
a classic of the Italian cuisine